Who's Who
Learn more about who you will see on stage at Think Summit. 
Who they are and what they have coming up next. 
Agenda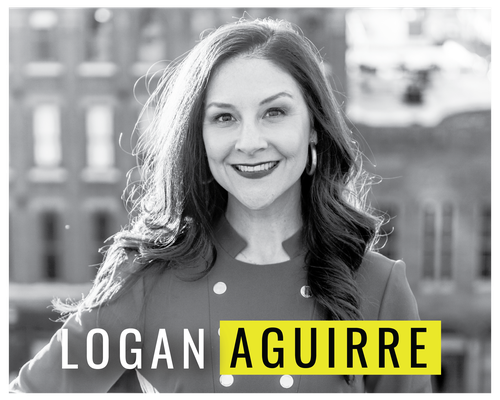 Logan Aguirre is Publisher/Owner of Whitaker Publishing, the company that produces 417 Magazine, 417 Home, 417 Bride and Biz 417. Logan's parents bought the magazine in 2001 and she  joined the business in 2006 after a career in New York and St. Louis in marketing and public relations. At 417 she has served in roles in sales, marketing and events, eventually becoming Associate Publisher, then President before purchasing the business from her parents Joan and Gary Whitaker, in September 2020.
"I feel like I was born for this position. I grew up in a media family and fell in love with the industry at an early age," Logan says. "I am incredibly fortunate and grateful to my parents for creating a company and culture that celebrates everything we all love about 417-land. I am humbled by their confidence in me to continue the legacy."
Logan graduated Magna Cum Laude from the University of Missouri School of Journalism. She is the immediate Past Chairman of the Board of the Springfield Area Chamber of Commerce and serves on the Springfield Business Development Corporation Board. She currently serves on the Friends of SPS Steering Committee, is a former board member and sustainer of Junior League of Springfield and has  served on the Springfield Convention and Visitors Bureau Board, Foundation for Springfield Public Schools Advisory Board, Care to Learn Advisory Board, Lost & Found Grief Center Junior Board and CoxHealth Young Professionals Advisory Council. She is a graduate of Leadership Springfield Class 31. In 2017 Folio: Magazine named her a Top Women in Media in the Corporate Visionaries category and she is a 2008 Springfield Business Journal 40 Under 40.
Logan is married to her husband of 16  years Dave Aguirre, and together they have a daughter Lucy, 13, and a son Cruz, 9 who attend Springfield Public Schools and the Springfield Little Theatre Academy.  When not cheering for her kids on a stage or a field, you can find her in hot yoga classes or on a boat with her family at Table Rock Lake.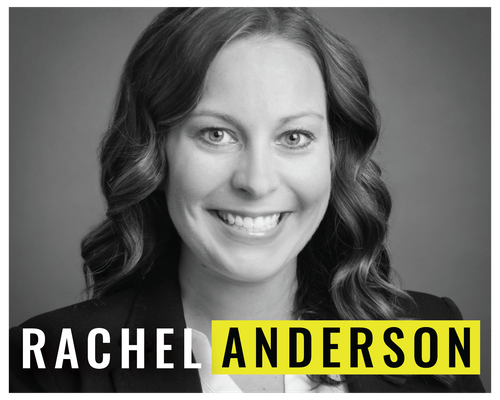 Rachel Anderson has over fifteen years of leadership and management experience gained from working in multiple sectors. She joined Missouri State University in 2015 and currently serves as the Director of the efactory; an innovation, entrepreneurship, and business resource center. She is also the manager for Shaun Munday, a soul musician. Rachel is the cofounder of Rosie, an organization that supports, assists, and serves as an advocate network for current and prospective female founders, business owners and leaders in the Greater Springfield area.
Previously, Rachel was the head of marketing and business development for a global consulting firm based in Los Angeles. She used extensive Lean and Six Sigma principles and results-driven processes to produce value impact for clients. Services included: executive search, human capital consulting, board placement, market intelligence and talent mapping. Clients spanned a broad range of sectors, industries, and fields from private equity to automotive. She cofounded Alumni Spaces, an EdTech startup company and has also held roles in research, fundraising, governmental relations, alumni relations and recruiting. She is a Board Member of the Alzheimer's Association – Greater MO Chapter; Executive Board and Ambassador Board Member for the Gillioz Center for Arts and Entertainment; Advisory Board Member for the Entrepreneurship Strand of the Greater Ozarks Centers for Advanced Professional Studies (GO CAPS); Advisory Board Member for the Hillcrest Business Management, Education, and Cybersecurity Academy and part of the founding core group of NEXT Missouri.

She has been recognized by Biz 417 as "10 for the next 10" and the Springfield Business Journal's "12 People You Should Know." Rachel is a graduate of the University of Missouri, where she served as student body president. She received a BGS in Business, Communication and Political Science and a minor in Public Service and Leadership.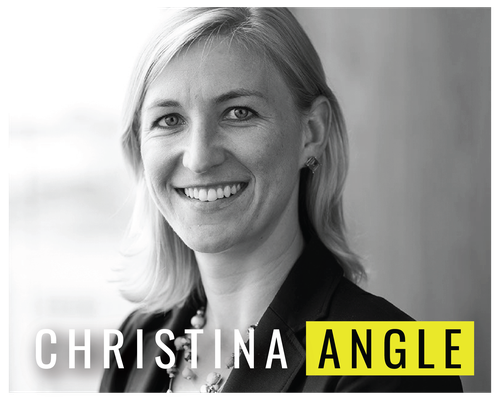 Christina is a Springfield native.  After graduating from college in Virginia, Christina worked for PwC for 10 years as a CPA in Richmond, Virginia and London.  She returned to Springfield in 2016 and joined the third generation running the Erlen Group in the role of CFO & VP Group Services.  She is President of the Ozark Greenways board, is a member of the Springfield Business Development Corporation Board, and is a Greene County Master Gardener. Her husband, William, owns Trail Labs, a mountain bike suspension maintenance company on Commercial Street.  They have three daughters.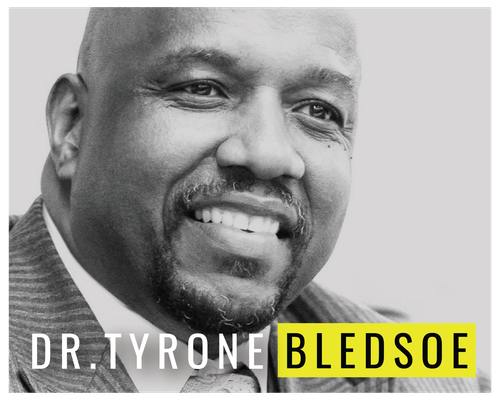 Dr. Tyrone Bledsoe is an educator, scholar and social innovator with more than 35 years of high-quality post-secondary education experience.  He is the founder and current CEO-President of the Student African American Brotherhood (SAAB) Organization—-a national organization with over 355 chapters in 41 states that endeavors to instill a "spirit of care" in, and enhance the experiences of African American and Latino males in our country.  In 2015, he was nominated to the "CNN Heroes" Class of 2015 for his contributions to humankind and his impact as a world innovator, followed by an invitation to the White House in May 2016 to receive the Presidential Service Volunteer Award for his innovation with SAAB as a best practice in the country coupled with SAAB's impact to communities across the nation.  In 2018, he was selected by Rotary International (RI) to be featured in their magazine (The Rotarian) which showcased him around the world; spanning across 200 countries and reaching millions of Rotarians and others for his international prowess.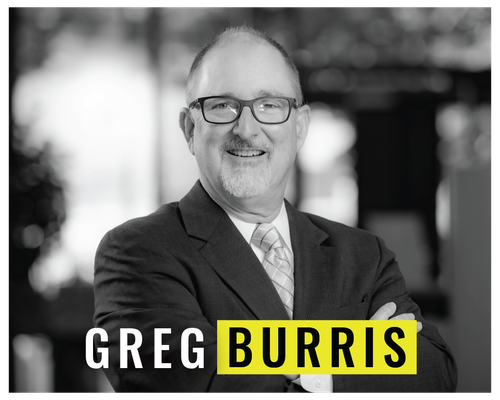 Greg Burris serves the community as President & CEO of United Way of the Ozarks.  Greg married up, was born on Halloween, is a recovering computer programmer, formerly worked as a custodian and a lumber stacker, was a professional musician with limited talent for 12 years, served as Springfield's City Manager for ten years, worked for 25 years at Missouri State University, has a passion for great customer service, once made a half-court shot 24 seconds before halftime in the State high school basketball championship game, pole vaulted for a school that had neither a pole nor a pit, and enjoys French Silk Chocolate Pie (typically, alone in a dark corner).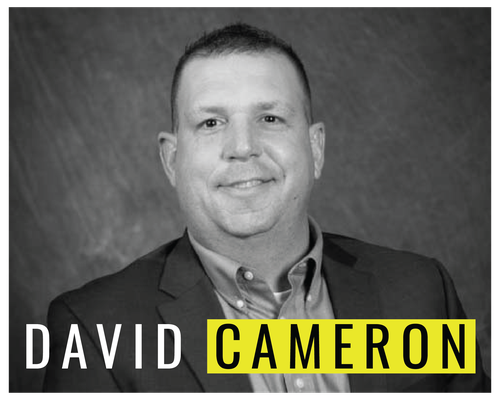 David Cameron has served as City Administrator for the City of Republic, MO since July 2016.  David is a native of Miller, MO, having returned to his roots after spending sixteen years with the City of Siloam Springs, AR where he served in the same capacity. He earned his bachelor's degree in Organizational Management from John Brown University in Siloam Springs, AR.  He has devoted his working career to local government addressing process improvements, bridging relationships between government and the development community, infrastructure deployment, economic development, and environmental compliance. Under his leadership, Republic has recognized substantial growth in every development market and successfully executed over 1.7 million square feet and $200 Million in industrial development between 2020-2021. David possesses a passion for casting vision, leadership, and navigating the largest challenges facing the organization.  In 2021, 417 Magazine named him as one of the "10 For the Next 10" leaders to watch for the next decade. 
In addition to being City Administrator, David is an avid golfer that likes to believe one day he will get better. He is strong advocate for promoting work-life balance through programs which allow extended breaks away from a professional career. He is a member of James River Church, serves on the Ozarks Transportation Organization Executive Board and Republic Community Foundation. David and his wife, Michelle, have been married over 27 years with three adult children outside the home.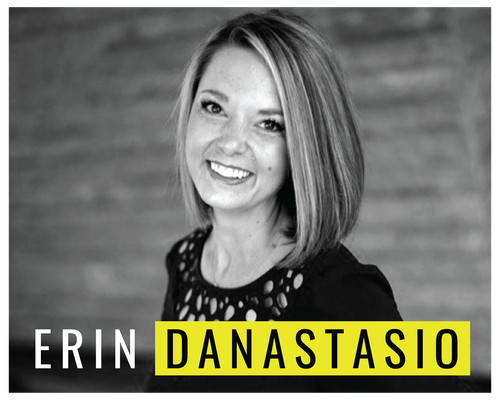 Erin Danastasio is a wife, mother of three, and is passionate about helping Springfield reach its full potential through her work and community involvement. As the Executive Director of the Hatch Foundation, Erin focuses on finding ways to nurture a sense of community to enrich the quality of life of those in Springfield. Philanthropy was embedded in her during her upbringing, and it's something she enjoys on many levels, especially when she's able to involve her children in her efforts. During her free time, Erin loves to go to Table Rock Lake with her family, and as of recently, learning to play tennis.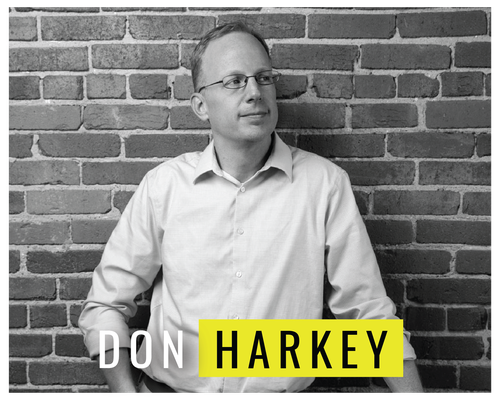 Don Harkey is the CEO and Founder of People Centric Consulting Group in Springfield Missouri. People Centric helps organizations and their leaders to become the best versions of themselves through systems that support the creation of a strong culture.

Don holds a B.S. in Chemical Engineering from the University of Nebraska-Lincoln and spent 10 years working for Fortune 500 companies (Archer Daniels Midland and 3M) before taking a leap into the world of management consulting.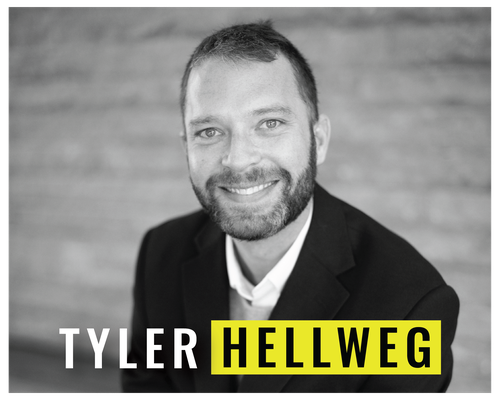 Tyler Hellweg is a founding member and Principal at Arkifex Studios, an architecture firm in Springfield that focuses on the practice of Ozark Modernism. While involved in the community through a number of avenues that connect him with his passions, one of his roles is serving as the President of the Hatch Foundation's Board.  In his free time, Tyler enjoys playing with his three boys, taking jujitsu lessons, being outdoors, and playing the bass guitar very badly.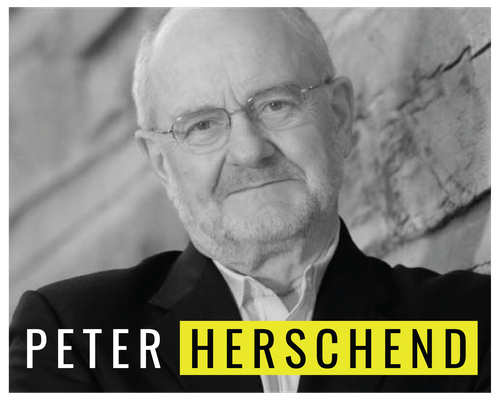 Many people are aware of Peter Herschend and his family and how they turned a hole in the ground, the National Landmark Marvel Cave, into an internationally-awarded theme park, Silver Dollar City.
It's that theme park, here in Southwest Missouri, that was the catalyst for what is NOW the largest family-owned, themed, entertainment company in America! This remarkable American success story is largely due to the leadership of Pete and his brother Jack.  Yet both men will quickly give all those who have worked in the company, the lion's share of the credit. Additionally, some know of Pete's career-long commitment to education of our kids, and his years serving on the Missouri statewide school board. Others know how his leadership has sculpted the economic engine of tourism all throughout Southwest Missouri. Pete is said to be "one of a kind" who has mentored hundreds of people.  He helps others to see and strive for good. His journey of generosity is full of grateful people along the way.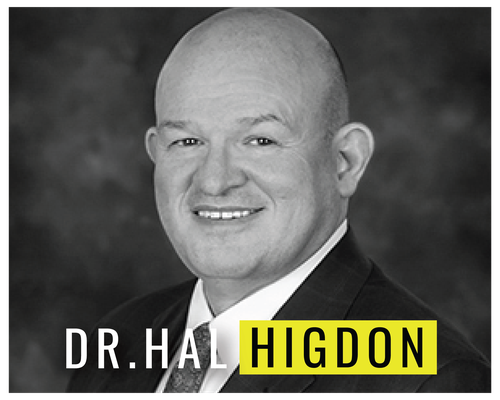 Dr. Hal Higdon is chancellor of the Ozarks Technical Community College System and president of the OTC Springfield campus. In these roles, Dr. Higdon oversees the strategic direction of the institution and works to strengthen its resources and funding. Prior to his time at OTC, Dr. Higdon served 13 years in administration with Mississippi Gulf Coast Community College. He also worked in human resources and workforce training at Alabama's Faulkner State Community College and spent several years in private business.

Throughout his career, Dr. Higdon has been heavily involved in a variety of community service organizations. He currently serves as vice-chair for the Board of Directors of CoxHealth Systems and as secretary/treasurer of the Burrell Behavioral Health Board. He is a member of  the Phi Theta Kappa Advisory Board and the Springfield Area Chamber of Commerce Board. He is also a part of the Junior League of Springfield's Community Advisory Council and Springfield's Downtown Rotary Club.
Dr. Higdon previously served as vice-chairman of economic development for the Springfield Area Chamber of Commerce Board of Directors. he was a member of the Springfield Business Development Corporation and the Community Relations Board of the U.S. Medical Center for Federal Prisoners. Dr. Higdon also served as chair of the Presidents and Chancellors Council of Missouri Community College Association (MCCA), which represents community college interests in the state legislature and professional and governmental agencies. 
Born in Decatur, Alabama, Dr. Higdon holds a degree in business from the University of Alabama and a master's and Ph.D. in higher education from the University of Southern Mississippi.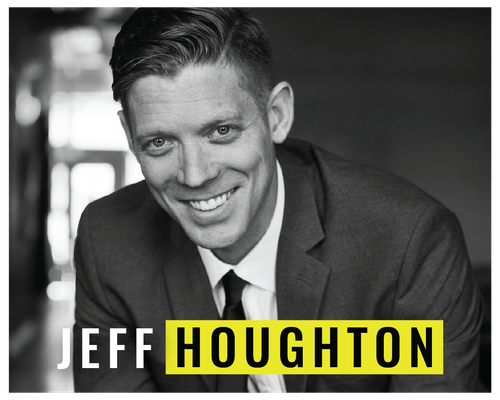 Jeff Houghton hosts The Mystery Hour late night talk show, that ran on various FOX, ABC, NBC across the country for 10 seasons, and recently transitioned to live shows and digital content. Jeff won 4 Emmys from the Mid-America chapter, and created the viral hit, Instagram Husband, that accumulated more than 60 million views, and coined a new phrase. Jeff also travels hosting live events around the country. Additionally, Jeff heads up the Writers' Room Creative Comedy Agency, an ad agency with a focus on humor.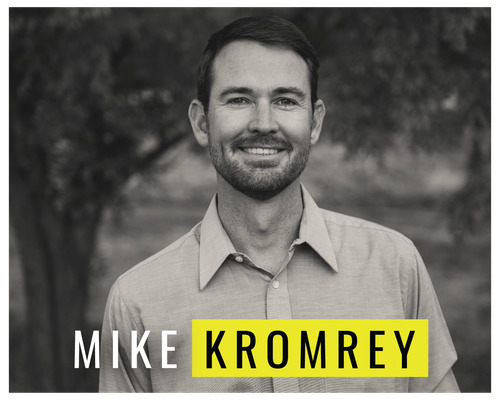 Mike Kromrey has always been a lover of nature and the outdoors.  He attended Missouri State University and grew to enjoy the region and put down roots.  Now with his work as the director of the Watershed Committee of the Ozarks, Mike applies his background and passion to help improve the health of local lands and waters in a variety of ways.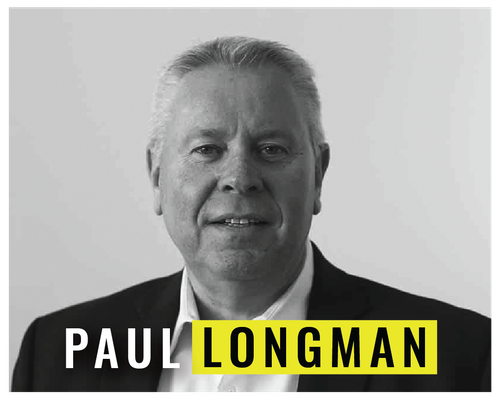 Paul Longman wants to put you to sleep.
His mission has been, and always will be the same – to help people discover their best night's sleep. He's made a career out of it. As an industrial engineer, he's got 35 years in the manufacturing sector, spending the last 25 in the mattress industry. A native of Australia, Paul was most recently the CEO and Director of AH Beard, the premier manufacturer of mattresses down under, including leading brands King Koil and AH Beard Domino. While there, Paul targeted middle class growth in China, as well as the development of AH Beard sleep stores with retail partners Shanghai Green. After years working on those luxury mattress brands, he accumulated vast amounts of knowledge, including a detailed understanding of customer insights about sleep. While data, technology and innovations all came and went – the customers' wants and needs always remained the same – to find a truly great mattress that they and their partners could agree on. After many a sleepless night thinking, rethinking, and asking questions, Paul had his "a-ha" moment. There was nothing available industry-wide that allowed people to discover their best night's sleep. The idea for isense, and Comfort Control™ was born.
Paul's creation - through an innovative combination of materials and technology - gives the customer the control to create a sleep experience on each side of the bed, making their sleep as unique as they are. From the feel of the fabrics to the pressure-relieving comfort layers underneath, Comfort Control™ mattresses are carefully crafted to delight the senses and deliver on the promise of a best night's sleep. The focus on the individual - from shopping to buying to the sleep experience - is the secret behind isense and Paul's success. Designed, tested, and manufactured right here in Springfield, isense is filling a void through innovation and service. People are taking notice, with the company experiencing five-times growth in 2021. 
In 2022, isense is poised for significant growth, moving to a new, 70,000 square-foot space that allows the company to meet continued growth in demand. Paul is focused on continued growth as well, with a plan to introduce new products and technology, and an ongoing focus on helping everyone discover their best night's sleep.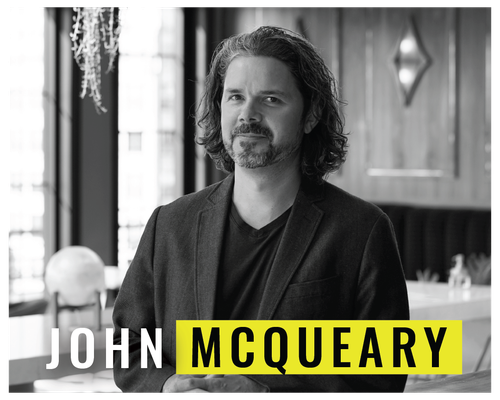 John was born and raised in Springfield and attended Greenwood Laboratory School.  He attended the Missouri University of Science & Technology and received a BS in Computer Engineering in 2002.  After graduating, John joined the family business, McQueary Bros. Drug, where he and his brother Billy were the 4th generation in this local company.  The business was acquired in 2008 and after a few years of writing software, John, his wife Karen, and his brother Billy were inspired by the resurging downtown and started to pursue the concept of Hotel Vandivort which opened in 2015.  In 2017 he founded the Springfield Identity Project, which created a new proposed city flag that was recently voted in as the official flag of Springfield.  In 2019 the expansion building for Hotel Vandivort was completed, which doubled the size of the hotel, and added Vantage Rooftop Lounge.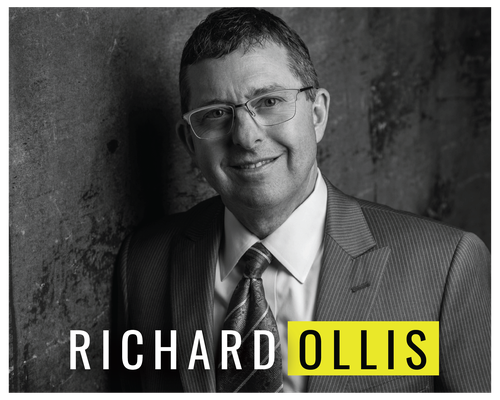 Richard Ollis was appointed to City Council as General Council Seat D in May 2017 and elected by our citizens in 2019.  Mr. Ollis' current committee assignments include serving on the Community Involvement Committee and he is the Chairman of the Plans and Policies Committee. Councilman Ollis is a fourth-generation Springfield resident and currently serves as CEO and Chairman of Ollis/Akers/Arney Insurance Agency, founded in 1885.  He received his bachelor's degree in Finance from Missouri State University and serves on their College of Business Advisory Board.  He regularly writes for the Springfield Business Journal and has hosted the radio talk show "Insurance Talk." 

Mr. Ollis, a U.S. Navy veteran, is Past-Chairman of the Springfield Area Chamber of Commerce, and Past President of the Board of Directors for the Springfield Little Theater.  Mr. Ollis also served on boards for Commerce Bank, Springfield Convention and Visitors Bureau, Springfield-Branson National Airport, Wellness Council of America and the Missouri Association of Insurance Agents. Most recently, he helped establish ReStore SGF, a community effort to promote homeownership and rehabilitate housing in Springfield's historic neighborhoods. Councilman Ollis is married to Teresa Ollis and has two daughters, Kelsey and Sabrina.
Tim O'Reilly grew up working in the local family business, O'Reilly Automotive, Inc., which is now an international company with its stock ("ORLY") traded on the NASDAQ exchange, headquartered in Springfield, MO. After graduating from Kickapoo High School in Springfield, Tim attended Westminster College in Fulton, Missouri on an Athletic and President's Academic Scholarship, where he graduated with a bachelor's degree in Economics with an emphasis in English and Political Science, and then graduated with a Juris Doctor degree from University of Missouri-Kansas City in 1994. Tim practiced law for several years and by 1999 he helped form O'Reilly & Jensen, LLC Attorneys at Law (later changed to O'Reilly & Preston), in Springfield, Missouri and continues to practice law as "Of Counsel" in the firm. Mr O'Reilly has represented numerous clients in various industries, including the hospitality industry, in franchise negotiations, real estate transactions, civil litigation, difficult human resource and employment issues, and financing transactions with banks and lenders.

Tim is founder and Chief Executive Officer of O'Reilly Hospitality Management, LLC (OHM) founded in 2007. Tim is owner and managing member of OHM which has developed and manages over 42 properties, as he manages a broad range of duties including future project analysis and evaluation, real estate acquisition and development, design, franchising, operations, and human resources under the Hilton, Marriott, Choice, IHG, and Hyatt flags as well as non-franchised hotel and restaurant concepts located in 9 states with over 1,,700 Team Members. Tim has a lifelong passion in the pursuit of environmentally and socially responsible initiatives and business practices, which as inspired all OHM properties to implement sustainability programs (Green Teams) within their daily operations. Tim and the OHM team makes every effort to develop LEED certified projects, within their daily operations. Tim and the OHM team makes every effort to develop LEED certified projects, with prime examples of these efforts being the LEED Gold Certified on a 318 room Embassy Suite by Hilton, Houlihan's Restaurant and a 70,000 SF conference center in Denton, Texas and the LEED Silver 203 room Embassy Suites by Hilton & Red Wolf Convention Center and Houlihan's Restaurant at Arkansas State University in Jonesboro, Arkansas, along with many additional LEED projects developed by the company. Tim and OHM are committed to being and integral part of the communities in which they reside which is inspired by the O'Reilly family's long history of commitment to an assortment of important philanthropic causes and charities. Tim and the OHM team have created the O'Reach program to inspire all team members to enhance and contribute to their communities through outreach and community support programs. The O'Reach teams across OHM have volunteered tens of thousands of hours of community service with 83 community partnerships nationwide.
Tim is an avid mountain biker, road and gravel cyclist, and a 5-time Leadville 100 Mountain Bike Race Finisher and Buckle Winner. His most important time is spent with his wife Brook and four amazing children Alec, Charlie, Liam and Grace. Tim and Brooke enjoy supporting Alec as an Assistant Coach for the Missouri State University Men's Basketball Team, and Charlie in his academic efforts at Boston College with a goal of working on Wall Street. If they aren't at MSU or Boston College, they are cheering on Liam and Grace in basketball, football and volleyball at Springfield Catholic High School, with Liam starting school at Missouri State University in the fall on a football scholarship as a wide receiver.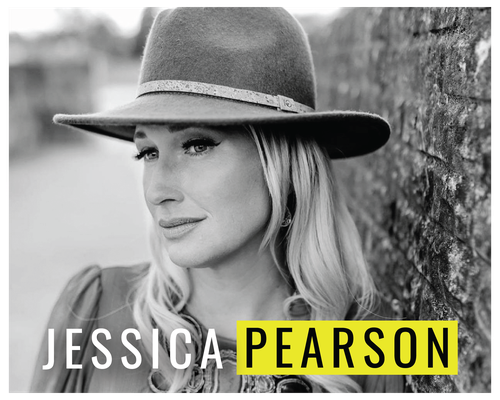 Jessica Pearson is Executive Director at Trailspring, Inc., a Springfield-based 501c3 committed to constructing natural surface trails throughout Southwest Missouri.  Our fundamental mission is to improve our community's health and economic wellness with accessible, scalable, and sustainable fitness and recreation opportunities.

Under Jessica's leadership and with numerous dedicated volunteers and economic supporters, Trailspring is well on its way to establishing Springfield as a premier regional destination for trails and bicycling.  Sculpted with mountain biking and hiking in mind, Trailspring leverages the Ozarks terrain to increase tourism, relocation appeal, physical health, and economic prosperity in Springfield and surrounding areas.
Eric came to Springfield in 2001 as Missouri State University's Men's Assistant Soccer Coach, where he helped mold young men for six years. His passion for the sport and helping young people took him to a full time role in youth sport, with what is now Sporting Springfield. Through various iterations of the club name, growth in soccer participation and success at state, regional and national levels has occurred. During Eric's time, the club has more than doubled, and it has won seven state championships, won a regional championship, helped numerous young men and women find collegiate homes all across the country and at all levels of collegiate play and guided several young men to participate with Sporting KC youth and first team. Off the field, club members have become valedictorians, salutatorians, class presidents, community leaders and a National Champion in debate. One young man earned admittance into the prestigious United States Military Academy at West Point, and raised nearly $100,000 for local charities over the years. The growth of soccer in the greater Springfield area is a driving ambition for Eric, and the partnership with the new Allison Sports Town is yet one more example of helping to bring improvements to the community with basketball, volleyball, football and more. Eric's love of the area is cemented by meeting his wife, Timaree, through soccer and MSU and settling down to build a family with four wonderful kids.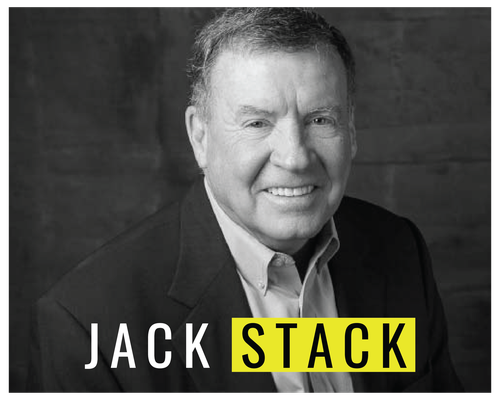 Jack Stack is president and CEO of SRC Holdings Corporation. Stack, a graduate of Elmhurst College, came to SRC in 1979 as the plant manager of International Harvester. In 1983, Stack and SRC employees bought the company from Harvester and have turned it into, what Inc. magazine has proclaimed, "one of America's most competitive small companies." Today, SRC has sales over $600 million and over 1800 employee-owners. He is the author of the Books The Great Game of Business, A Stake in the Outcome, and his latest, Change the Game: Saving the American Dream by Closing the Gap Between the Haves and Have-Nots. Jack has been married to his wife, Betsy, for forty-eight years and is the father of five children and grandfather of eleven.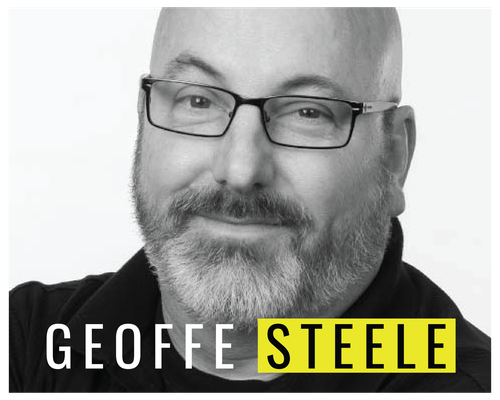 With 40 years experience in the entertainment and event industry, Geoff Steele has run the gamut from performer and technician to marketing and executive administration. Geoff has used this diverse pedigree to develop a philosophy on cultural architecture that develops staff, refines organizational philosophies and operational strategies to advance the people and products he works with. Corporate clients have included Lamborghini Motorcars and Volkswagen. He has touring and technical experience with a Rolling Stone Top Five Grossing Tour, and is recipient of RIAA Gold Records for audio and video recorded product. Geoff converted Missouri's largest nightclub into a community bridge facility that hosted dozens of non-profit and hundreds of community events, coordinated resources for two episodes of the Extreme Home Makeover television show and provided ground-breaking service in response to Hurricane Katrina.
Geoff came to the Historic Gillioz in October 2014 and the venue has experienced unparalleled growth, becoming the most awarded venue in the region, including being named as a Top Five small capacity venue in the world by the Academy of Country Music, being listed alongside notable venues including the Ryman Auditorium and Austin City Limits.
Covid-19 forced the entertainment industry into a global shutdown, and Geoff used this time to advocate for the industry as a whole and the Gillioz specifically. He was a founding member of NIVA, (National Independent Venue Association) and a founder of MEA, (Missouri Entertainment Alliance), educating and advocating officials and the public on the role the entertainment industry plays in our culture.
Geoff is a graduate of Glendale High School and married up to Joy Bilyeu-Steele. They have three children, nine grandchildren and one incredibly spoiled dog.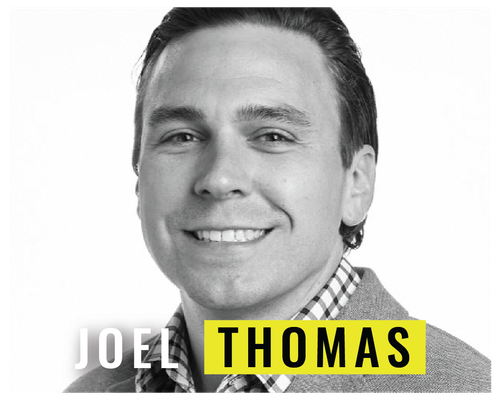 Joel believes that loyalty, not only as it relates to personal relationships, but the loyalty a person brings to their workplace, their job and the loyalty they bring to providing their best effort to start and complete a project are necessary attributes.  And, the loyalty a client offers, is them knowing that they can entrust in you, that you'll provide them best design and solution.  Building relationships and cultivating those into great projects is what drives Joel to grind out each day.  Overseeing projects and jumping in to support the team through project/client management, delivery and detailing allows Joel to guide his staff, while providing them the tools needed to be successful and bring continued success to Buf Studio.  A client once told him, "surround yourself with good people". And, Joel believes surroundings himself with good colleagues and clients, breeds good results.
Loyalty wins and it creates friendships – Ernie Banks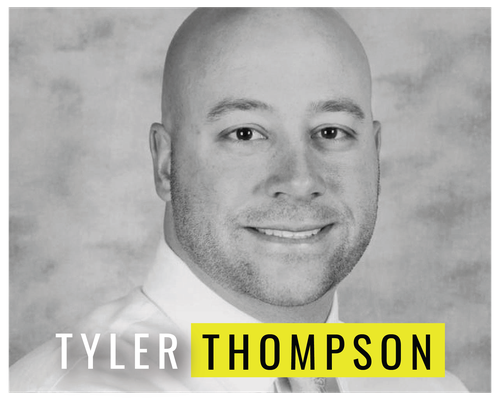 Father of 3 children. Tayt(21) works for me in our Parts Department as a counter person. Taylor(18) is a student at Glendale High School and will be playing college soccer next year. Turner(14) is in middle school at Hickory Hills and plays soccer like his sister.

PROFESSIONAL GOLFER — 2000-2002. Played on several tours around the country. Still play as often as possible with a busy schedule. Love the challenge of the sport.

SALES MANAGER-GENERAL SALES MANAGER-GM, THOMPSON SALES CO — 2002-PRESENT. Worked day to day operations in both New Vehicle and Preowned Vehicle departments. Attended National Automobile Dealer Association's Dealer Academy from 2003 to 2004 in Washington DC.
PART OWNER AND GENERAL MANAGER, TEAM ENVYUS, DALLAS FUEL — 2011-2018. Part owner and General Manager. Grew a global E-Sports brand and one of the most successful gaming teams in the history of professional gaming. World Championships in several games and genres. Operations included Europe, United States, and Asia
RESTAURANT OWNER, METROPOLITAN HOSPITALITY — 2018-PRESENT. Opened first restaurant in 2018 and am now a partner in 4.(Metropolitan Grill, Retro Metro, Hard Knox BBQ, and Great American Taco Co) Navigating tough times now through a pandemic and growing our business everyday and producing the best product we can day in and out. Cooking is a huge passion for me. 
Graduate of Glendale High School & Missouri State Universtiy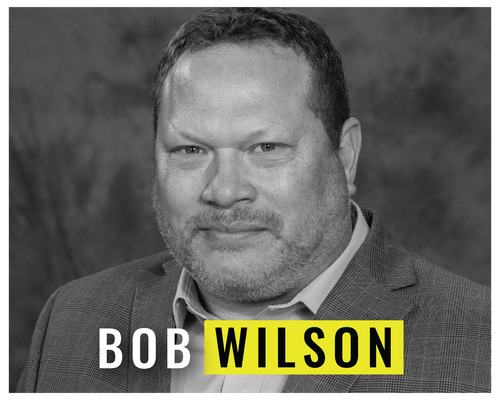 Bob Wilson, Director of Water Operations for City Utilities of Springfield. Native Missourian, born and raised in Sedalia. Enlisted in the U.S. Navy in 1984 and, upon completion of the Navy's Nuclear Power training program, served 4 years onboard the submarine USS Lafayette and 2 years on the submarine support ship USS Fulton. Owned and operated a residential HVAC business in Connecticut for 5 years. Over 30 years of experience in the water treatment. A City Utilities employee for 21 years.  I have served in a number of different capacities within the Water Department, with the last 4 years as Director of Water Operations. Graduate of OTC and Missouri State University.